About us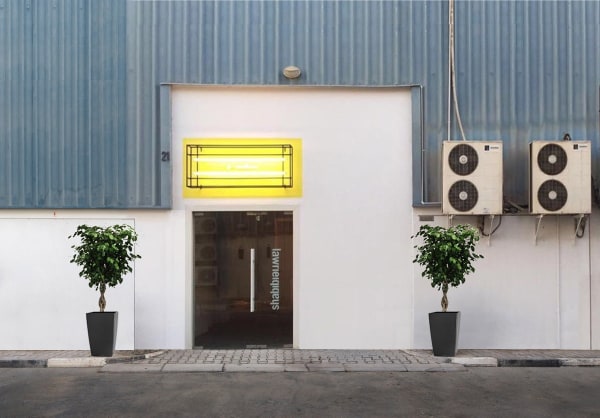 Lawrie Shabibi is a contemporary art gallery housed in Dubai's Alserkal Avenue. The gallery supports the long-term development of the careers of young international contemporary artists, with a focus on those from the Middle East and North Africa, and more recently diasporic artists within the UK. From its inception, the gallery has also organized art historical exhibitions, working with an older generation of artists from the Middle East and North Africa region. By holding a regular programme of exhibitions, screenings and talks, publishing catalogues and participating in international art fairs, Lawrie Shabibi has in the space of eight years been a forerunner in the development of the contemporary art scene in Dubai. As of 2020 Lawrie Shabibi will have a UK outpost at Cromwell Place in London.
Address
Lawrie Shabibi
Unit 21, Alserkal Avenue
Al-Quoz 1, Dubai, UAE
T. +971 (0)4 346 9906
F. +971 (0)4 346 9902
info@lawrieshabibi.com
Opening Hours
Saturday - Thursday 10 AM - 6 PM
Friday closed
Directions
On Sheikh Zayed Road, take exit 43 in the direction of Al Manara East, descent into Al Quoz 1 Industrial Area and turn right at the traffic lights. Continue straight through the first set of traffic lights and Alserkal Avenue, is visible on your right. Enter via the gate on the right hand side, then take first right inside the compound and Lawrie Shabibi is the first warehouse on your left, Unit 21.